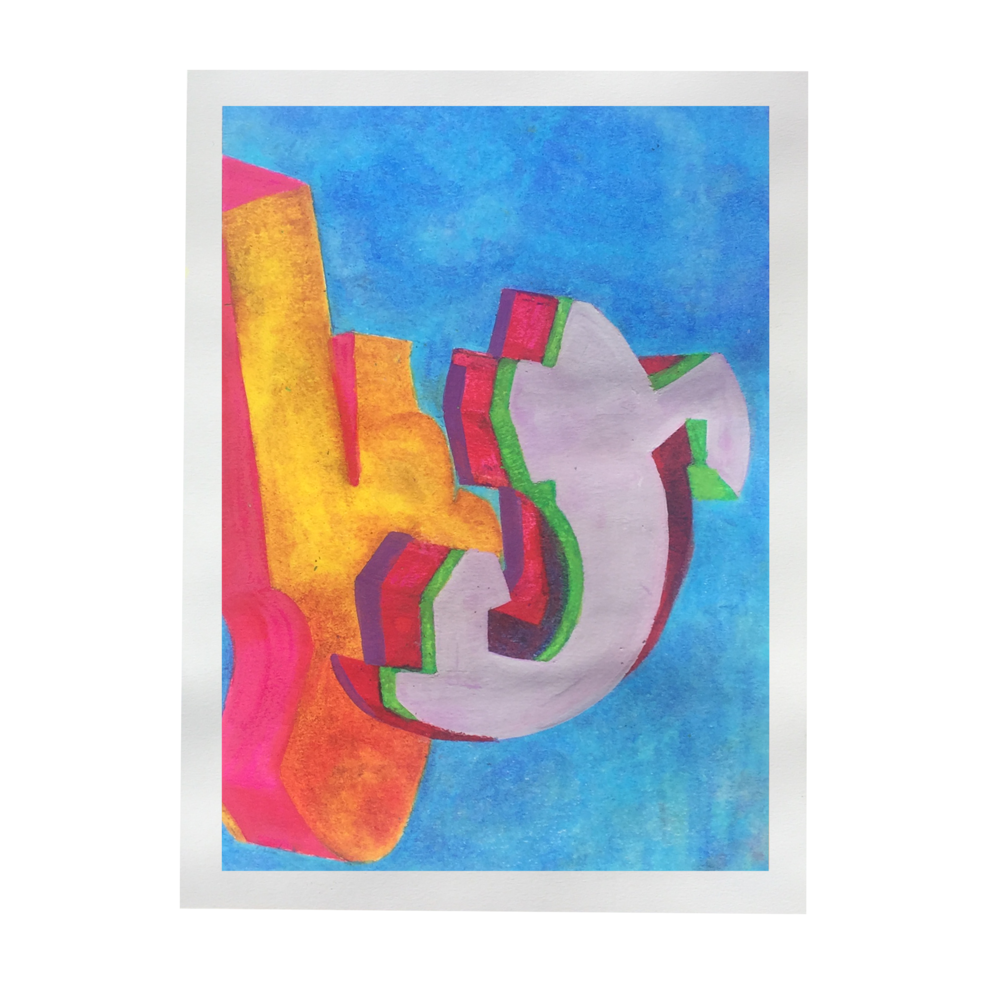 Composition 11, From the series SAPP, Abstract Lettering, Oil Sticks on A3 Mixed Media Paper, 2020.
The production of SAPP alphabet has been a constant process of typographic design and observation that helped me develop a sustainable visual system to identify the relationship of mind and body. Starting from 2018, I have been working on the development of the SAPP Alphabet using artistic research methodologies influenced by the analysis of gestural, performative practices in visual art.

Considering writing as a cognitive tool that helps one determine and organize thought, SAPP acknowledges drawing as a tool with similar visual functions. Drawing investigates the impact of visuals in language to support cognitive development for abstract thinking within the framework of this project. SAPP is an attempt to build visual semantics that aims to convey a common language for abstract thought processes.
Free shipping.
Seller pays the shipping costs.