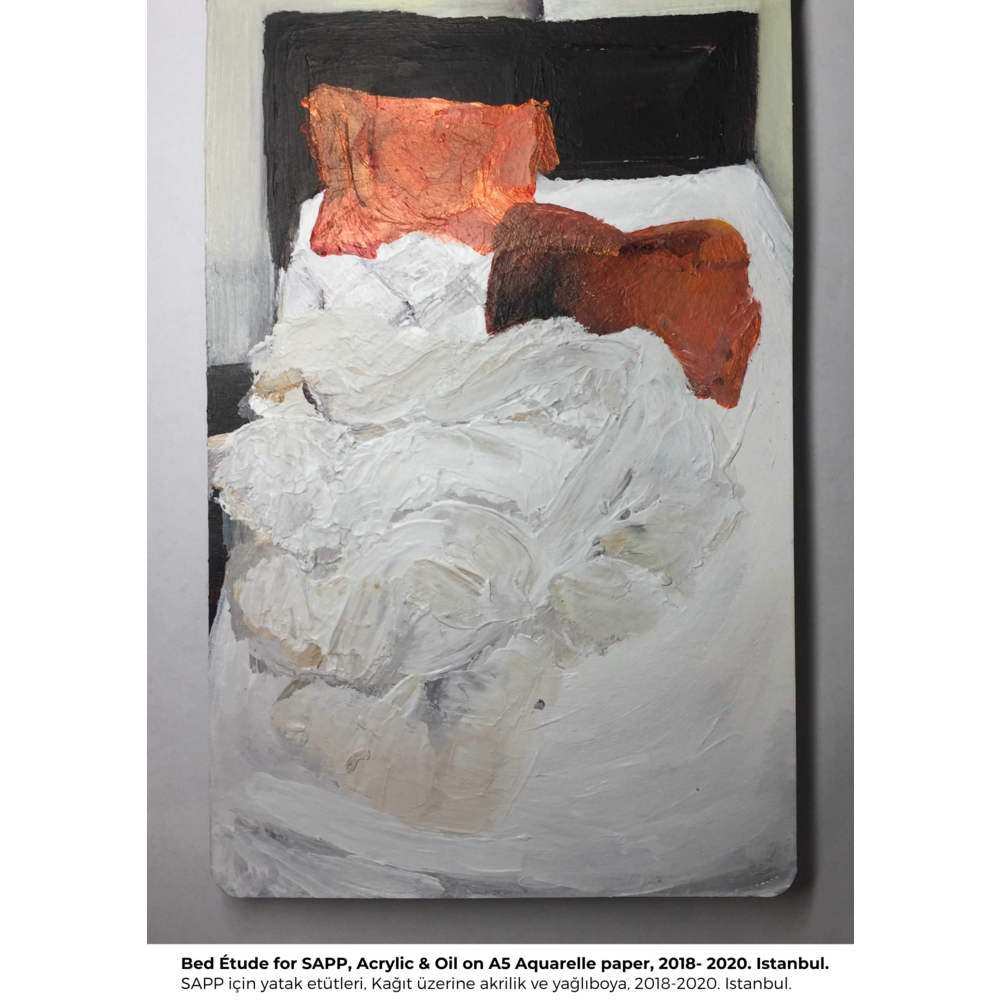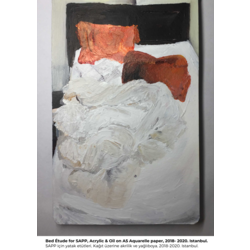 Bed Étude for SAPP D, Acrylic & Oil on A5 Aquarelle paper, 2018- 2020. Istanbul.
The production of SAPP alphabet has been a constant process of typographic design and observation that helped me develop a sustainable visual system to identify the relationship of mind and body. Starting from 2018, I have been working on the development of the SAPP Alphabet using artistic research methodologies influenced by the analysis of gestural, performative practices in visual art. This series of paintings is the third version of bed analysis sketches.
Free shipping.
Seller pays the shipping costs.